It's All About Location!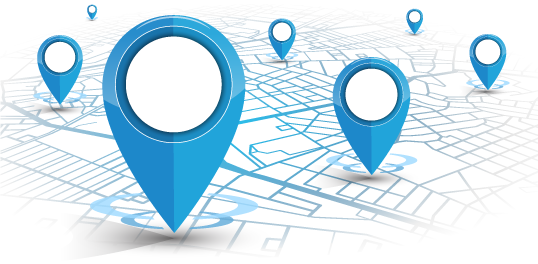 Listen up, small local businesses. This one's for you. During this day and age, companies have the world of social media at their fingertips. From Facebook to LinkedIn to Instagram and Twitter, the possibilities are seemingly endless when it comes to platforms to promote products and/or services. However, a well-written caption and the thoughtfully captured image will only take a business so far. There is one more step that will boost your reach to exactly where you'd like it to go. Yes, you! I'm writing to you – the businessperson who wants their name to pop up every time someone locally searches their industry or product. 
Let's talk about the art of geotagging or, in other words, adding a specific location or coordinates to the metadata of a photo. Luckily, for us smartphone-junkies, the hard work is already taken care of. When a photo is captured, information such as location coordinates, time, date, and pixel count is already stored in the file itself. Geotagging is about taking that information and knowing exactly how to utilize it to further your business' local reach. 
So, how exactly
do
you add geotags to your content? 
Adding geotags to content can be done by simply adding a couple of lines of specific code to the HTML on your website, blog, or social media pages. This can be done manually with some research and a little hard work or through a hired service if you'd prefer. You'll want to ensure that your location is properly shared on all platforms, thus resulting in higher searches from local consumers.

If you want to add geotags to photos, geotagging is typically already taken care of if a photo is captured on any sort of "smart" device (i.e.: smartphone, tablet, iPad, etc.). As long as the location feature was ON while the photo was taken, then the geotag information will be readily available to you. When you upload your photos to your website or another platform, simply enter in alt-text and other keywords as needed. You'll be well on your way to boosting your search results!
Side note: photos taken by a professional photographer using a DSLR camera can be geotagged, too! If your business uses a photographer to photograph your products, simply request that they ensure all geotag information is recorded during the editing process of each photo. 
Is geotagging really worth it?
In a word, yes! If your goal is to centralize your business and focus on bringing in more local consumers, then geotagging is a fool-proof way for you to do so. Below are just some of the benefits that geotagging your content will provide. 
Boost your mobile marketing
According to this article by Blue Corona, up to 70% of web traffic happens on a mobile device, and over 50% of people use their smartphones to discover new brands, products, and businesses. Think of geotagging as a surefire way to improve your mobile marketing efforts. 
Advance your Search Engine Optimization 
Typically, consumers will search for a product or service that is in their current vicinity. This is where geotagging can exponentially assist you in reaching customers in your area. Placing a geotag on any post and general content will boost your search ratings and ensure that your business is found higher up on any consumer's search list. Making it so your business shows up in a search list because it's nearby will give you an advantage over competitors who do not use geotags. 
Gather advantageous information about local consumers 
Simply put: geotagging provides you with a distinctive outlet to view the exact demographic you're reaching. Geotags instantly provide information as to which location is performing better than others and who is searching for your service or product. Additionally, this data can be used to strategize new target marketing campaigns for various locations that might not be performing as well as others. 
Better your brand awareness
As consumers, we oftentimes think more highly of a business that shows up at the top of our search list rather than one that shows up on page ten. The more consistent you are with using geotags on your website, the more influential your business will appear in search results, thus bettering your brand awareness as a whole. 
Geotags let you engage more with local consumers 
Have fun with it! The world of geotagging offers an entirely new way for you to connect with your consumers. Through geotags, businesses can creatively reach their consumers through fun rewards or promotions. Is there a festival coming up in your neighborhood? Offer an incentive for anyone who shows you their ticket purchase. Extend an award to anyone who wears your local university's school colors. Get creative in the way you interact with the people in your area! 
Be a marketing Titan:
✓ Start using geotags to experience the business successes listed above 
✓ Creatively get your business involved with the surrounding community to create more brand awareness
✓ Have fun and generate more ideas for mobile marketing
✓ Call Titan for a free assessment of your website ($249 value)
Esteban Rodriguez
Esteban Rodriguez is a lover of Rock music, Latin food, and fantasy football. Having earned a Bachelor's in Mass Communication and Journalism degree from the University of Southern Florida, he is a talented writer, photographer, or videographer. In his free time, Esteban enjoys playing video games, cooking, spending time with his son, and playing a sick air guitar.