A very serious blog post about a very serious guy (with a very funny ending)
About the cover photo:
This is what Trevor looks like on Sundays—no suit, but he's still wearing a client-branded hoodie and working with the developers on some urgent client request.
NOTE: For sure, most of our web content is keyword enriched and contains educational materials optimized to entice search engine rankings—but NOT TODAY. Today, we're just telling you a funny story that made us laugh so hard that our guts spilled out and joy went everywhere.
About Trevor
To enjoy this story, you'll want to know Trevor. Trevor is Titan Publishing's CEO; we call him the Chief Everything Officer because he keeps track of nearly everything—in a pinch we use the expression "that's a Trevor question" to decipher the mysteries of [insert anything]. You'd be hard-pressed to find someone with as much technical expertise and know-how, never mind the ability to apply it.
Living with genius
Trevor is a genius, so his work methods are . . . weird. Sometimes, if you wake up early, you'll find messages from him at 4:00 a.m. (Ok- he stayed up late?) He'll show up to the 8:00 a.m. conference call. (Ok- so he was up early.) Later in the day, a client will tell you that he was out with Trevor until 1:00 a.m. (Ok- so he doesn't sleep.) Trevor remembers intricate I.T. infrastructures but forgets he has a car in the garage and Ubers to the dry cleaners.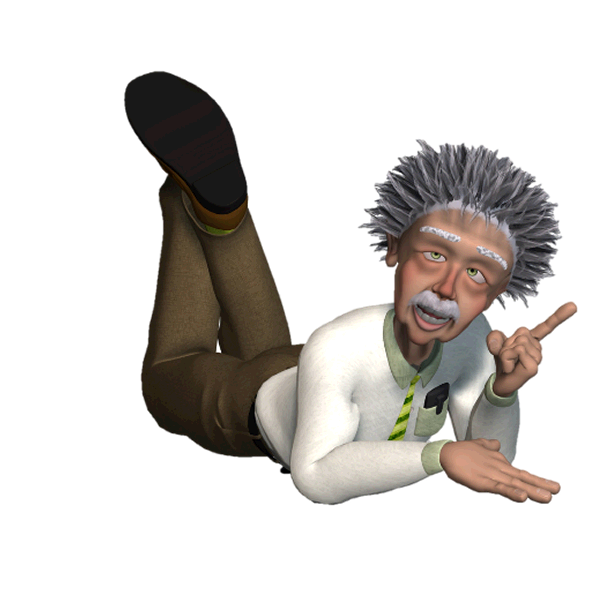 In good company
Einstein is said to have had a terrible memory. One of his teachers compared Einstein's mind to a sieve, and so the story goes, he didn't know his own phone number. Ben Franklin started each day with an air bath—stark naked in front of a window. Tesla worked from 3:00 a.m. each day until 11:00 p.m.—of course, he suffered a mental breakdown at age 25.
Not really a nerd per se
Unlike many technology nerds, Trevor is also, by all accounts, a pretty cool dude. He is called "Brah" (the superlative form of the already slang "bro") by elite body-builders, top government officials, and even some Hollywood elite– (If he knew we were telling this story on a public forum, he'd be more embarrassed by this than, well, the rest of this story . . . .)
Super focused and hates to waste time
He's just on a very fast-production pace and ridiculously serious about progress, but that isn't to say that Trevor doesn't have fun. His favorite pastime is deep-sea fishing, and he laughs harder than any of us—just not when we're working. Like most geniuses, he appreciates working with really smart people and rarely wants to slow down.
Very, very few words—like sometimes, no words
Now, if you are one of our clients, you know that when Trevor talks, people listen. And that's because he's a man of few words, and the words are profitable. If the World Wide Web was the wild west (and it is), then Trevor plays the part of the quiet and wizened sheriff,  who believes talk is cheap but knows where to put a bullet in the crucial moment.
Trevor says so little, in fact, that we have an inside joke regarding telepathy—which you require a gift for… if you want to work with Trevor. Once, he moved his residence from Santa Monica, California, to the Gulf in Florida, and we found out on a conference call two weeks later when he said we could permanently schedule his conference calls in Eastern time versus Pacific. Personally, the move was hardly detectable to him "because he's still on the ocean." So, genius is, in certain ways, not fussy.
When the boss comes to town
In building Titan Publishing, Trevor endeavored to assemble a smart (and telepathic) team—people at the top of the game in social media, content, development, technical SEO—which ultimately meant that we built the company where the talent could be found . . . with offices in California, Florida, Texas, and Chicago.
24 hours in Chicago
With a giant client meeting on the horizon—think of the biggest retailer on a corner near you—Trevor flew to the Chicago office for 24 hours. We scheduled meetings for his arrival. First up was the creative team at 8:00 a.m.
[Unbeknownst to us, Trevor was up at 4:00 a.m. to fly in for the 8:00 a.m.]
Dressed to spec, Trevor asked only for a charging device and a glass of water. Tired and parched, he had worked on the plane in the wee hours and bought a tube of Burt's Bees lip balm to ease the dehydration.
Getting pretty
As the meeting progressed, Trevor applied his lip balm again and again—each time reddening his lips.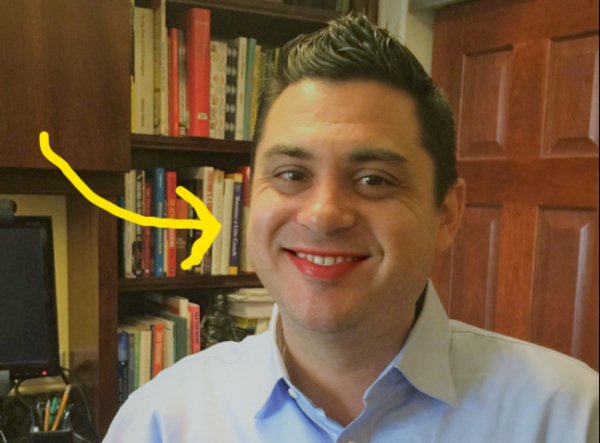 Because Trevor is generally a well-groomed person, we were thinking maybe his luscious lips were just a new "metro" fad like man-scaping. (Being from the Midwest, we're the last to know the lifestyles of the rich and famous). I dunno, maybe he's really into his lips—whatever.
In hindsight, the team realized that we hadn't fully noticed the lips— you know, we were working under a deadline, so we just didn't bring the thought all the way to consciousness . . . until Trevor wondered aloud,
"Hey ladies, did one of you drink from my coffee?"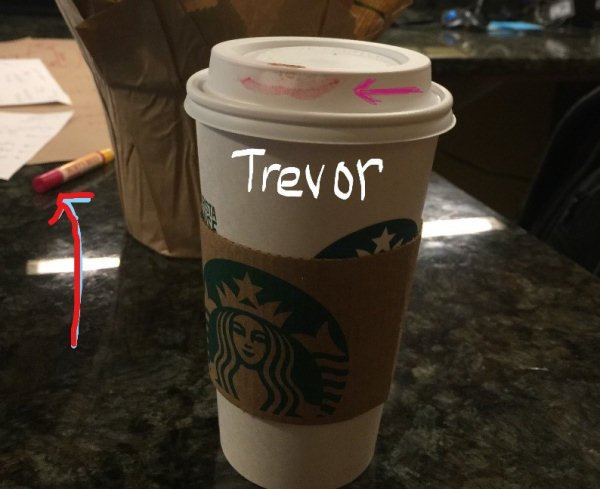 Not my shade
I don't know if we thought Trevor's wife had left traces of her lipstick on his lip balm, which then transferred to him upon application, or what. But we all just mumbled (without looking over our laptops) that we hadn't stolen a sip (we use mugs). He still didn't realize that it was him. And we didn't realize that he didn't realize that it was him.
So, the day went on
We worked, and we worked. We built presentation decks and finalized the scope of the technology. And Trevor's lips got redder and redder.
Excuse me, Master Trevor, is this your lipstick?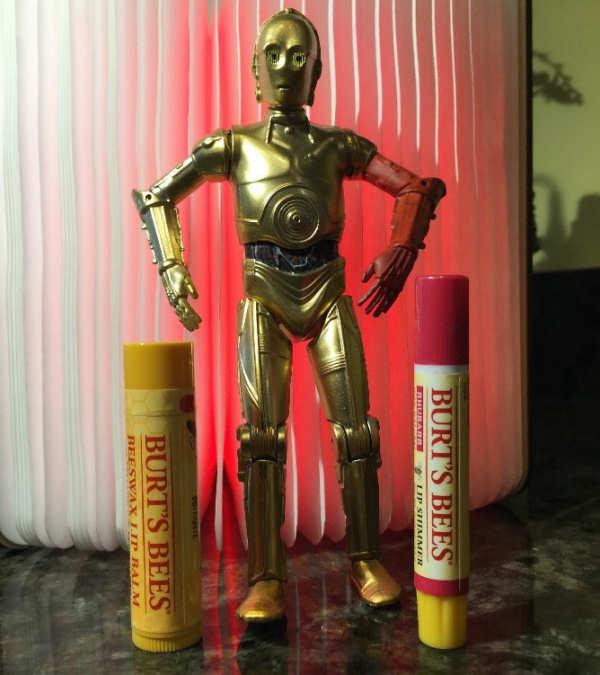 It wasn't until someone noticed the label "lip shimmer" that we put it all together. Trevor didn't know he  bought Burt's Bees tinted lip balm at the airport. And when we realized that he didn't know, we all busted a gut, including Trevor.
The best part
. . . and then . . . he kept using it! He kept taking the tube out of his front pocket and applying the lipstick. After we laughed at him . . . he kept using it. Because it worked under the circumstances? Eventually, one of the team went and found an untinted lip balm and replaced his shimmer. He probably didn't notice.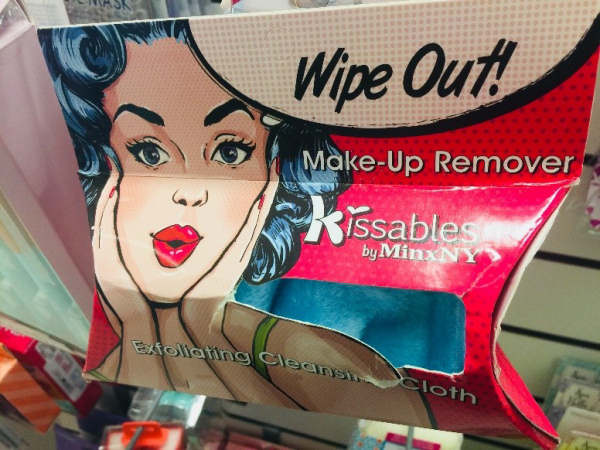 The moral of the story
There's something very satisfying about witnessing people absorbed in a purpose. Being on a critical mission clarifies what is important, what to care about, and what to disregard.
The denouement
Ultimately after that day, the inside joke went on, and on, and we coined the phrase "lip freak" as a high honor. "Lip freak"— someone whose brain is buzzing along at the speed of light. We bestow the Lip Freak award on anyone who displays extreme commitment in the service of the customer. The award is . . . you guessed it . . . lip balm (the label says 'for "boys and girls"). So funny.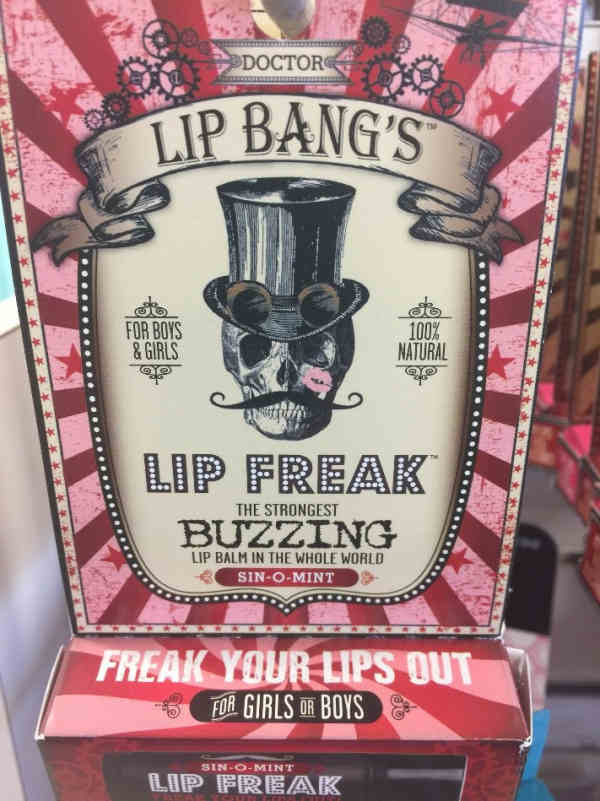 What's your story?
Storytelling is the cornerstone of marketing. Long before pitching and closing, invite prospects to the party with education and stories. Self-disclosure can be stronger than credentialing because people want to know who you are at the core more than they want to see a list of accolades.
What stories are already in your arsenal as a brand?
What process can you implement to identify stories that can be added to your repertoire? 
Be a marketing Titan:
Laugh at yourself

Share stories about your culture in your marketing so others can share your joy (building rapport)

Catch lightning in a bottle and preserve memorable moments by coining your own phrases

to craft your cul

ture

Get a strategy session with a Titan strategist; you never know what could happen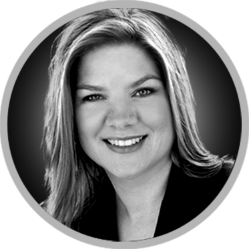 Sarah Bryant
COO
Sarah Bryant is a Star Wars nerd, word wizard, and brand storyteller with purple hair who lives in a purple house in the midwest. A master marketing strategist with a Bachelor's in Psychology and an MBA, she's a neuro-linguistic programming trainer, a master hypnotist, and certified in body language, lie detection, and facial action coding system (FACS). She's an amazing gift giver who has mastered the art of peeing once a day in order to squeeze in more creative pursuits.