Conduct your own traffic.
You've invested hours into searching for the right keywords, inserting the best values for your meta tags, and writing the best title tags possible, but you're still not quite sure if it'll come out the way you want.
The best way to know for sure is to check the search engine results in the SERP. Ummm, what's a SERP?
The Search Engine Results Page
The page that is displayed upon a keyword query is the SERP. It's the resulting list of choices after you Google say, "New Mustang convertible."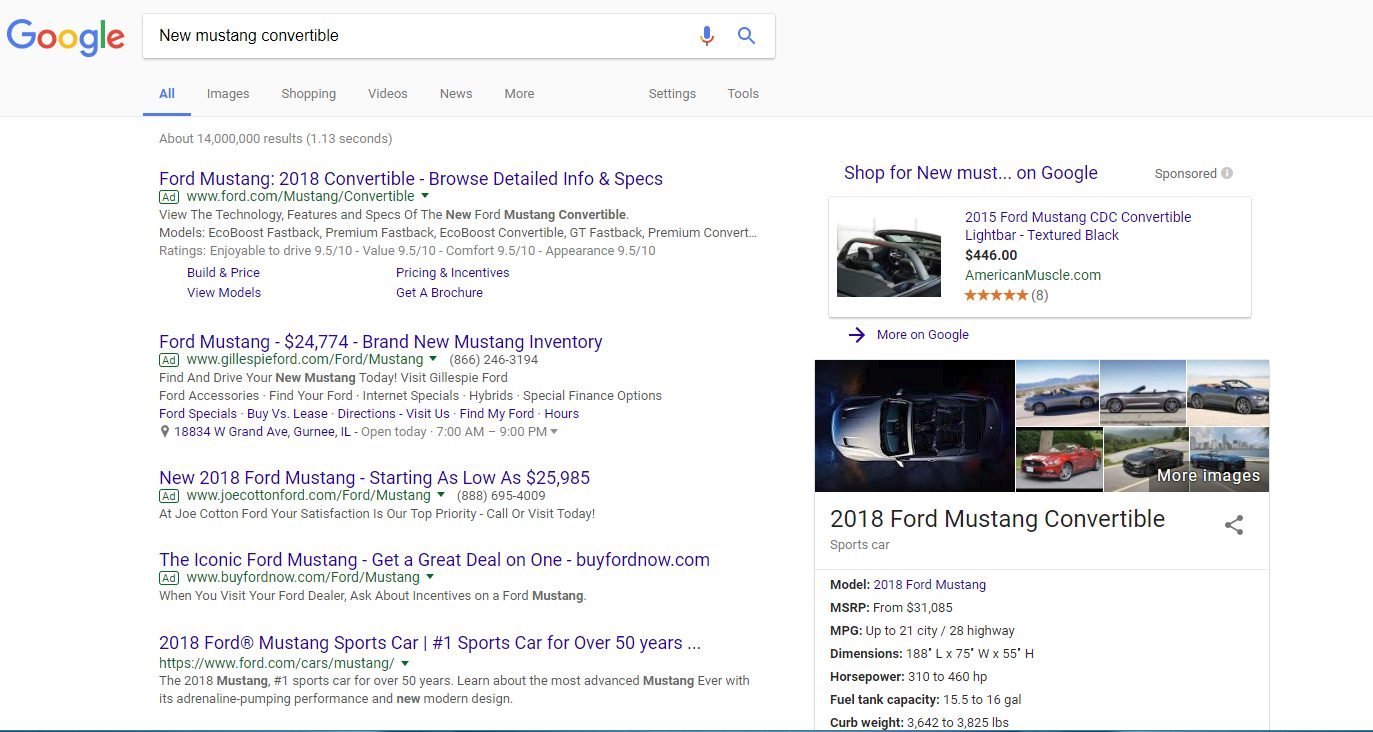 How the SERP (page) is structured
Navi
In Google, the SERP displays a navigation bar at the top to refine the search (images, shopping, videos) and an approximate count of search results (in this case, 14M) before listing featured content or ads.
AdWords Ads
Ads are denoted by a green-hued "ad" frame before the proper URL listing. Advertisements are commonly called AdWords (the Google brand of pay-per-click.) Advertisers pay money to be featured in this section. However, only 4-6% of traffic goes to ads.

Google My Business- Local Listings
After the advertisements, you will find the Google Map section, which lists local business rankings (extracted from Google reviews), complete profile information, and photos. The Google Map or Google My Business section is like Google's version of Yelp and is one of the best SEO strategies for local businesses.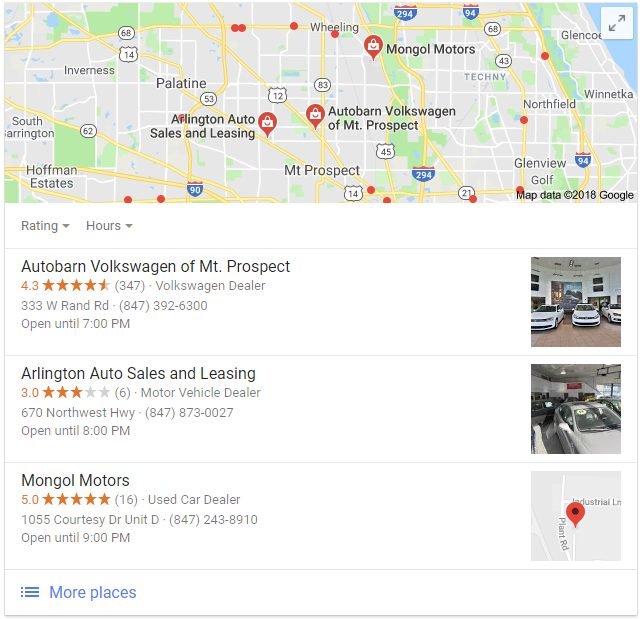 Organic Listings
Next, you'll find the "organic" listings. These are Google's highest-ranked listings, i.e., high enough to be placed on the first page of the search results. The results are based on the site's reputation (domain authority), quantity of relevant content, and the quality of the content. More popular and trusted, organic listings are also more relevant, receiving 94% of the click-throughs. Now ask yourself, "If I had searched "Mustangs," which of these entries would I choose to continue my search?"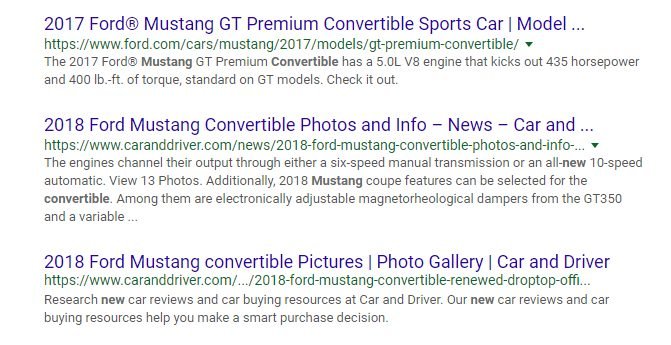 The URL listings tell you that you'd be going directly to Ford, the manufacturer, or to Car and Driver, a reputable periodical. There's more information here too. Are you interested in the 2017 model or excited to see what's happening in 2018?
The individual SERP listing is like a plea to come and visit. Let's break it down.
Dissecting the SERP entry

An individual entry is made up of three components: title, meta description, and URL.
Title
The title is extracted from the website's page title, which does not display on your webpage but does appear in the webpage's tab. Remember title tags should include content that encourages clicks, relevant information to the page, and strong keywords. Many times, the title is broken into 2 parts divided by a "pipe" which looks like this:
Ford Mustang Prices, Reviews and Pictures | U.S. News & World Report
The first half of the title is full of keywords relevant to the search terms. The second half often names the source of the information, especially if the source is super credible.
The optimal length for page titles is 50-60 characters. According to Moz SEO tools, 90% of titles will display correctly under 60 characters.
Meta Description
Meta descriptions are the snippets that tease people to click on your listing. There are no hard and fast rules for writing a meta description. But consider why people perform a search. Are they researching, looking to purchase, or something else? The meta description should provide information that makes them want to visit your site, so you'll want to do the following:
Use relevant keywords
describe your page content with great accuracy
consider a strong call to action
stay around 156 characters
make your meta description unique compared to its competitors
URL
Very simply, the page's URL gets pulled into the snippet so the searcher can see his destination.
Besides these three components, entries may also include some of the following information.
Rich Snippets
Besides the 3-part formula for your search result entry, you can really get your listing to standout if you add structured data to your site. Structured data includes things like dates, prices, and photos that are structured for search engines to read, cause the search engines to display extra bits of information that make your listing standout. Here you'll see the rating, a photo, calorie count, and more. By choosing Show rich snippet displays ratings and prices on your search result.

Keyword Bolding
Keyword bolding will show your keywords in bold lettering, the same way a regular search result would.
Add Date
Add date will put the date of the content in the search result—people like current info.
Note: SERP results are always served up differently. For instance, Google may compile a Local Knowledge Panel that displays information on a popular search: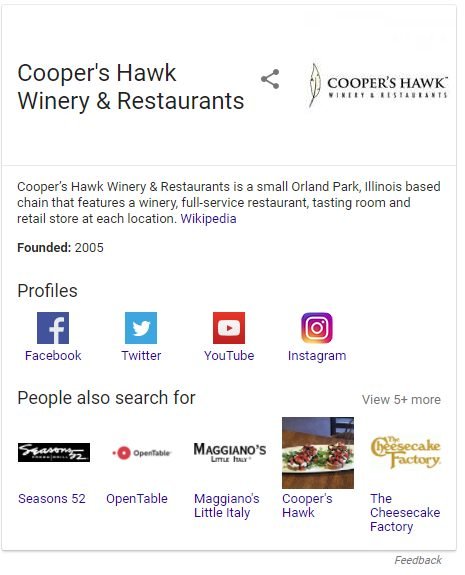 How do I know what my SERP entry will look like?
A Google preview SERP tool gives you a prediction on how your webpage would look in Google's search results. This gives you an advantage when you're creating titles, meta tags, and structured data.
There are dozens of websites that provide this valuable tool for those wanting to improve SEO. You can customize your result page to your liking, making sure that the important content gets pumped out and catches the eyes of searchers. It's a traffic-building super-power.
Be a marketing Titan:
Find a SERP preview tool for free online.
Test your previews on different website pages.
Use important keywords to see how your competitors display listings in the SERP.
See more weblog entries on writing titles and meta descriptions to improve your SERP super-power.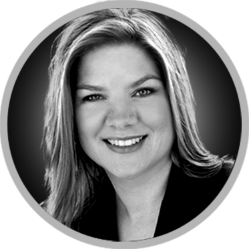 Sarah Bryant
COO
Sarah Bryant is a Star Wars nerd, word wizard, and brand storyteller with purple hair who lives in a purple house in the midwest. A master marketing strategist with a Bachelor's in Psychology and an MBA, she's a neuro-linguistic programming trainer, a master hypnotist, and certified in body language, lie detection, and facial action coding system (FACS). She's an amazing gift giver who has mastered the art of peeing once a day in order to squeeze in more creative pursuits.