6 Types of explainer videos for social media
How to create "me too" in your audience
Succinctly describing your value proposition is one of the toughest marketing challenges you'll face. Ask a business for its Elevator Pitch and the result is stammering, incomplete sentences, and re-starts. Describing your product and service, plus differentiating yourself in a way that's interesting— all in under two minutes—well, most companies never accomplish it. While you may have a few individuals who master the art of the networking elevator pitch, what if you captured the whole thing in a video that worked for you while you sleep?
The explainer video, when done right, gives you a powerful visual story, leaving no question unanswered. Packing a powerful punch in under two minutes, the explainer video is excellent sales fodder, superb for your indoctrination sequence (welcome email), and awesome for getting views, likes, and shares in social media.
More than 500 million hours are watched on YouTube every day.

87% of online marketers use video
More video content is uploaded in 30 days than television networks have created in 30 years

More marketers name video as the type of content with the best ROI
It's undeniable– mastering video is a must. Start with an explainer video. The explainer video gives you tight marketing content, an obvious place to introduce your audience to you, lets people self-identify with a "me too," AND it replaces the elevator pitch that almost no one could deliver well anyway.
If it sounds expensive to produce, rest assured that with the right formula and a little ingenuity (plus the hacks we have for you here), you can create video easily, and it will attract a lot of attention for you—especially in social media. Of course, the trick is to re-purpose your video and use it on your website home page, link it in emails, and put it up just about anywhere you have qualified prospects.
What is an explainer video?
An explainer video is an animated 30-120 second video that walks prospects through the value proposition of a product, service, or entity. In a nutshell, an explainer video shows and tells your story.
Need an example? Here are some really great examples of explainer videos:
Dollar Shave Club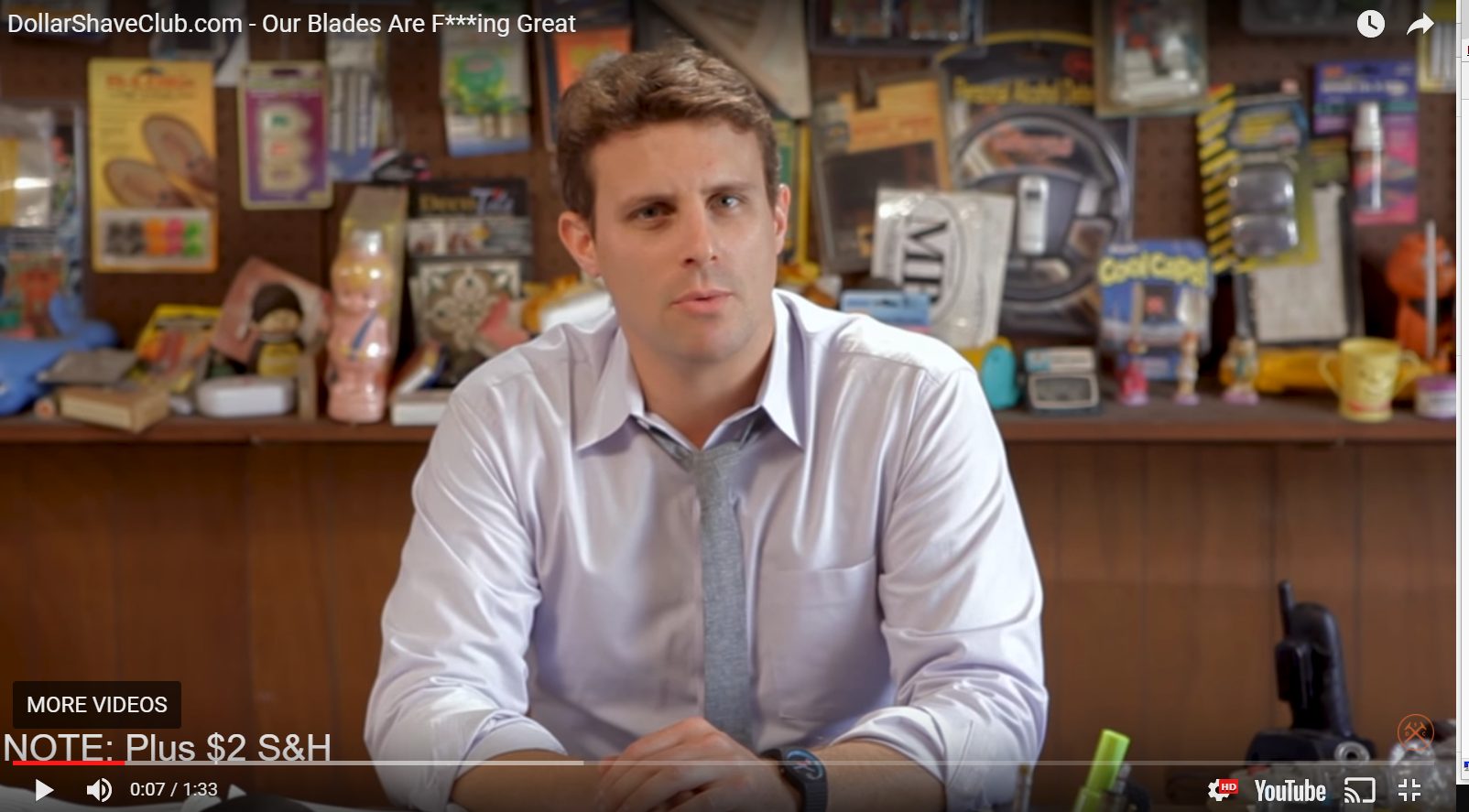 Pinterest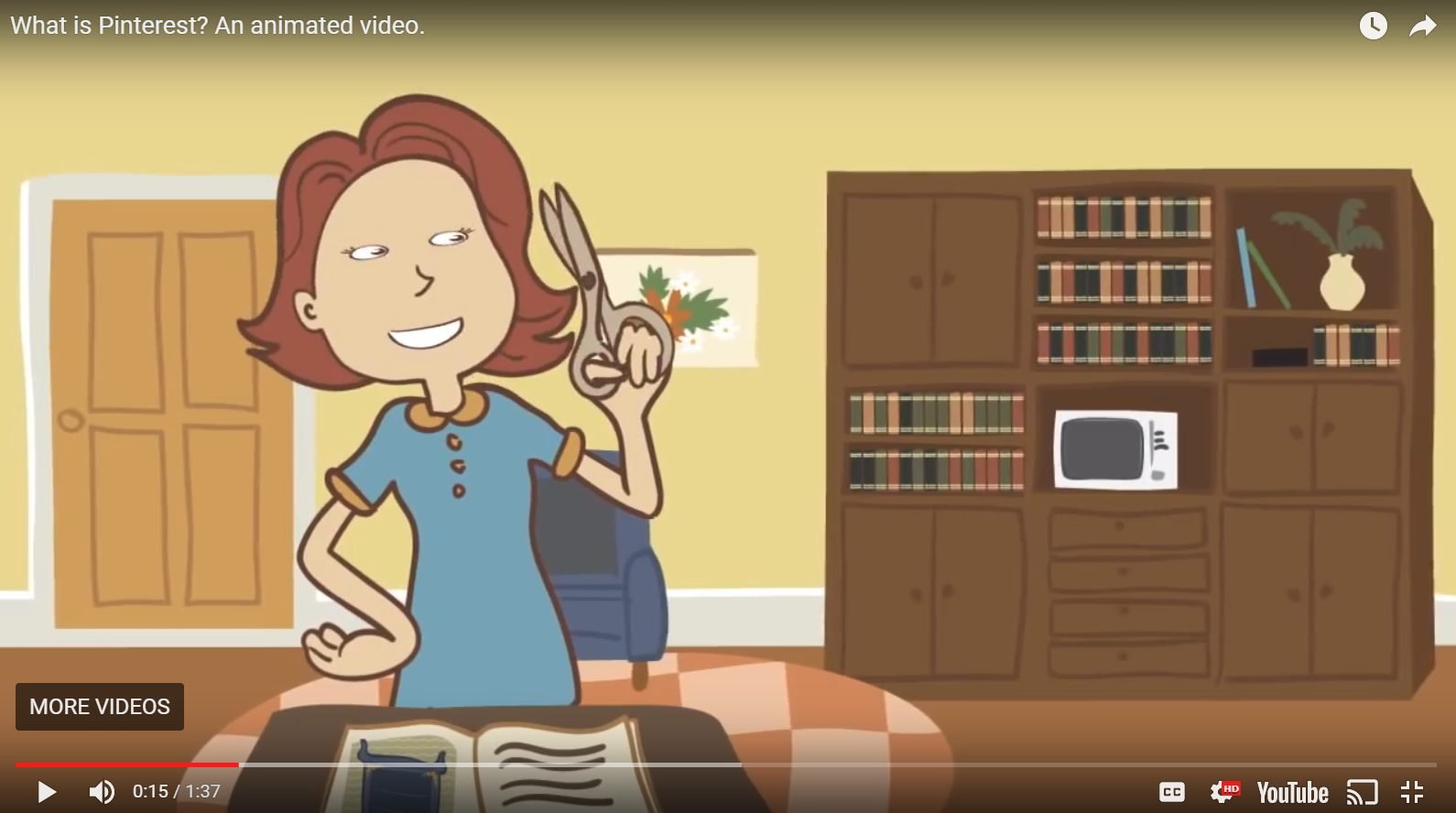 Barkback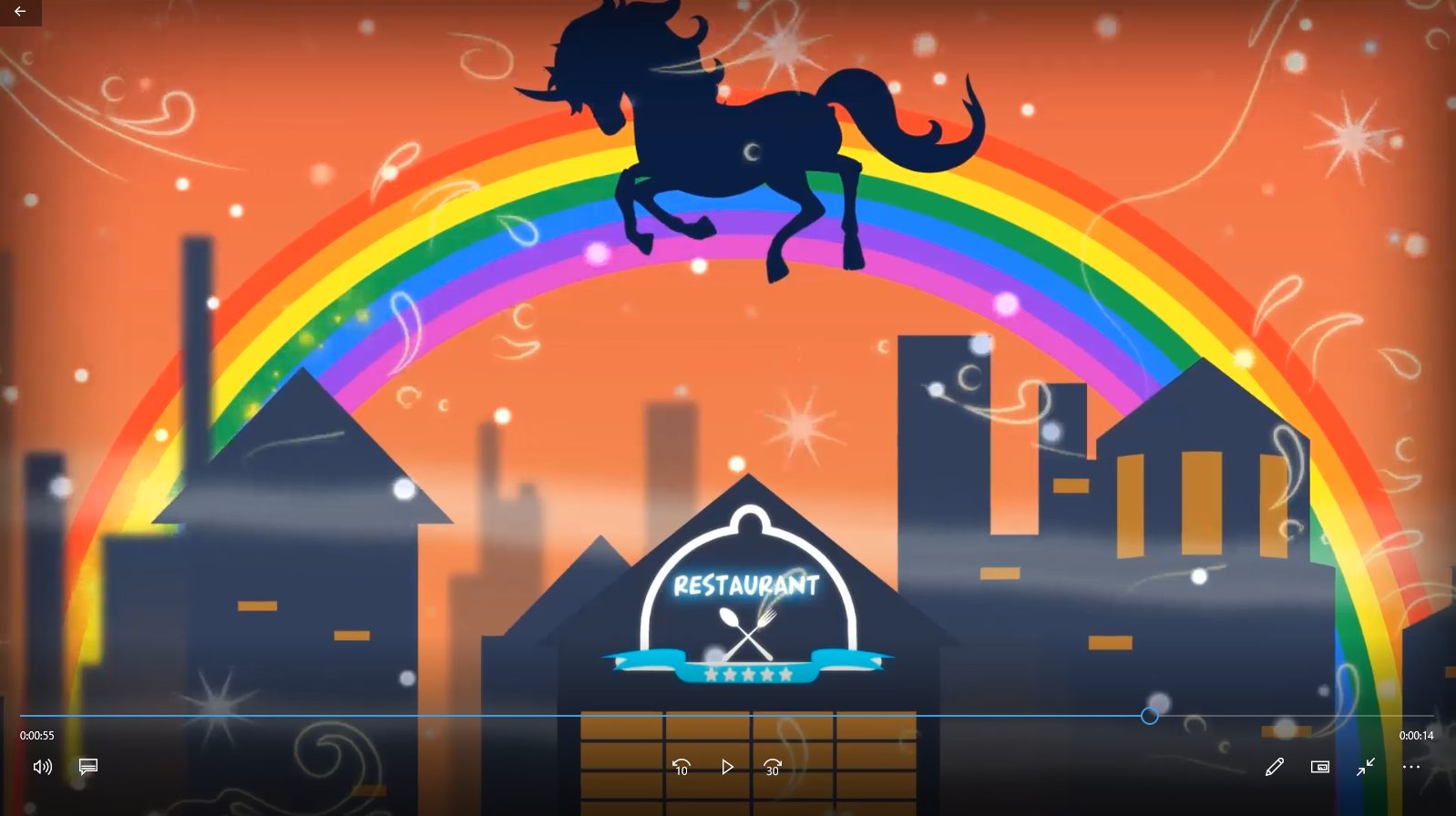 Formats for explainer videos
You'll notice that the Dollar Shave Club is an edited video shot with an actor; the Pinterest video is animated; and while the Barkback piece is multi-media. There are many formats for creating explainers, and while some are easier than others (depending on your experience and skillset), remember that even plain old Powerpoint, when animated with a voice-over, will do the trick. Here are some formats that companies have used to tell their stories:
Powerpoint. Just put pictures on slides, animate, and add an audio track.
Prezi. Like Powerpoint, but lots of neat animations and camera angles.
Vidsy. Viewers read along as words move along the screen.
Live action. Also called "talking head" video, simply point your smart phone at your face.
Whiteboard animation. Videoscribe or Powtoons allow you to create hand-drawn tutorials.
The Google Gold Rush – Our Whiteboard Video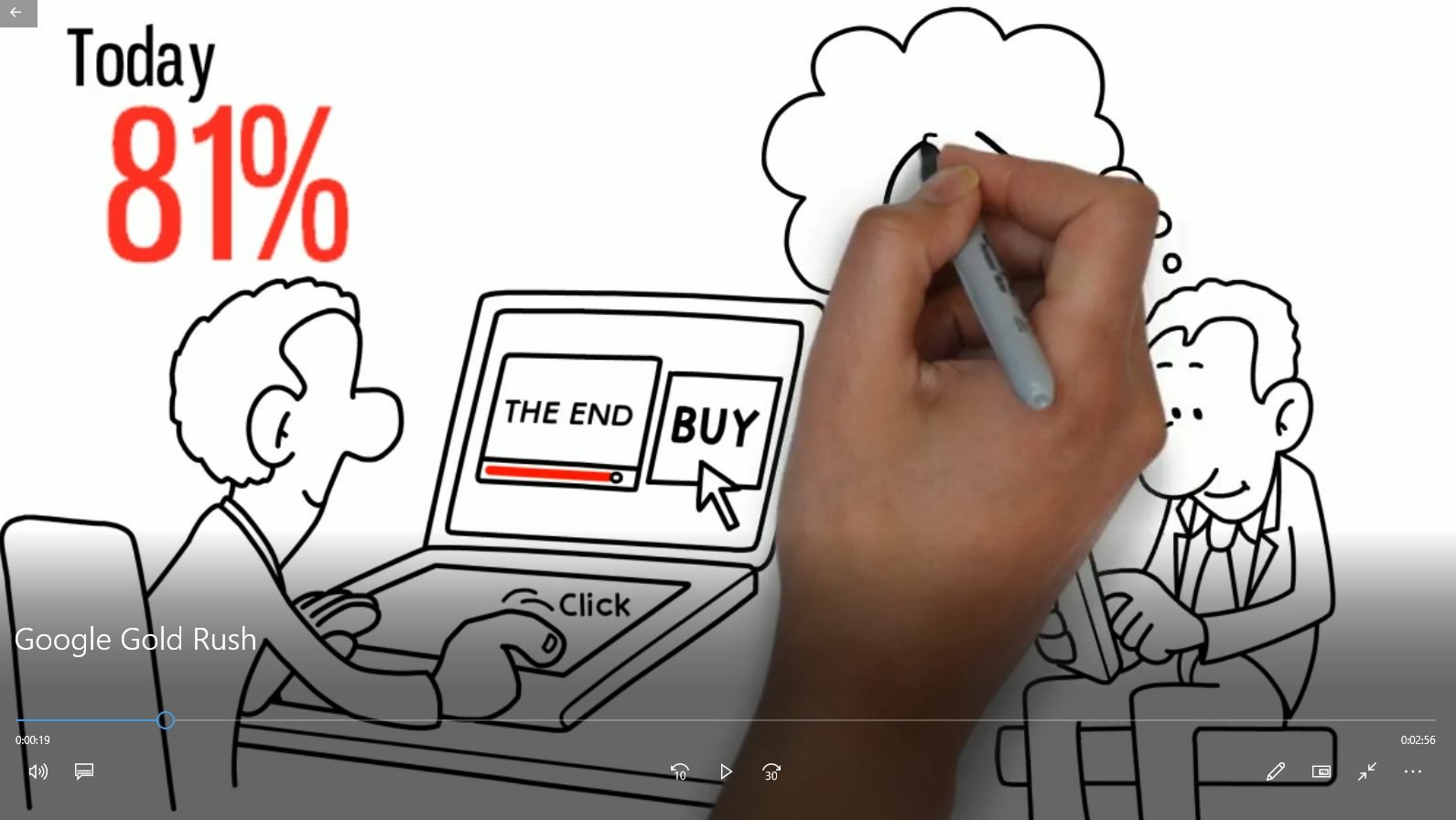 How to script your explainer video
Once you choose a concept and medium that suits your brand or purpose, now you will need to write a succinct script that heats up your audience and breeds desire. This formula is tried and true for fitting the important marketing and sales details into a compressed time frame.
Note: While the examples below may seem corny, that is only the case when using generic examples. Plug the specifics of your product, audience pains, benefit bullets, etc.,  into this equation, and you'll find that the formula works like a charm.
1. Open with a question that your qualified audience can relate to 
"Has this ever happened to you?"
2. Show them that they are not alone
"Research shows that thousands of people experience that every day."
3. Explore the problem
"It takes a lot of time and energy, which keeps you from doing the things you love to do. The biggest problem is that the annoyance keeps you from ever starting in the first place, leaving you feeling like a failure or worse, a total non-start."
4. Cover existing solutions
"Until now, all you could use was a timer or calendar reminder."
5. Knock down existing solutions
"But that only works if you keep spare shoelaces in your glove compartment."
6. Uncover your solution
"Now there's [fill in the blank] that can boost the efficacy of workouts nearly 300%."
7. Establish authority
"With over 17 years' experience treating people with bursitis, I isolated the 3 factors that create relief."
8. Introduce the product
"The interactive calendar sets its own deadline and completes the communication for you."
9. Highlight the differentiating feature
"What makes the product unique is the voice-activated tracking mechanism and fully automatic recharging battery."
10. Show-and-tell demo
"Look at how it works."
11. List benefit bullets
"The smokeless smoker includes all these features:
Faster cooking time
3 easy installment payments
Flavor and juices locked-in"
12. More than 500 million hours are watched on YouTube every day
13. Add social proof
"Look what others are saying [insert testimonials]."
14. Remind the pain
15. "If you don't want [fill-in the blank] ever again."
Call to action
Get the [fill-in the blank].
Make a big promise
And sleep soundly every night.
This will make a tight and compelling story for our product. Keep it simple. Use just one sentence per prompt. A 60-second video is only 180 words, so most people find that their scripts are too long.
There are as many ways to create an explainer as there are explainers. It's a creative process, which is fun for some and scary as heck for others. If it's scary—stick to the formula.
If your voice is good, go ahead and use it. People want to hear real people, not newscasters. If you can't abide by the sound of your voice and have NO ONE in your organization who wants to have fun with this—outsource the voice-over.
At Titan Publishing, we have voice talent on staff for some styles of voice-over work, but sometimes we find we need an accent or demographic voice styling that isn't in our lineup, e.g., Santa Claus or the aged wizard. Then we turn to online resources like Fiverr, where plenty of professional voice-over artists are available to record scripts with quick turnaround time.
You can outsource the voice-over, the production of the storyboard, and an intro/outro. You can't outsource your own brand, look, and feel or the marketing copy about your product/service/company, so make sure you keep full control there.
Video keeps people on the page:
The average user spends 88% more time on a website with video. Social video generates 1200% more shares than text and images combined.
Video drives a 157% increase in organic traffic from SERPs.
Videos up to 2 minutes long get the most engagement.
An initial email with a video receives an increase in click-through rate by 96%.
Viewers retain 95% of a message when they watch it in a video compared to 10% when reading it in text.
(Statistic compiled by Wordstream)
Be a marketing Titan:
Use the formula prompts to create an explainer video script.
Record an audio track for your video using your own voice (try free software Audacity) or find someone to record it for you.
Create a Powerpoint with visuals and words that match your script.
Using iMovie, Camstasia or other video editing software, edit a video with the pieces you've made.
Have fun and generate ideas for more video content.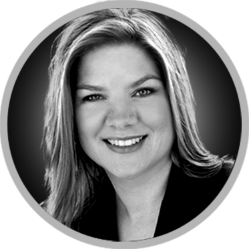 Sarah Bryant
COO
Sarah Bryant is a Star Wars nerd, word wizard, and brand storyteller with purple hair who lives in a purple house in the midwest. A master marketing strategist with a Bachelor's in Psychology and an MBA, she's a neuro-linguistic programming trainer, a master hypnotist, and certified in body language, lie detection, and facial action coding system (FACS). She's an amazing gift giver who has mastered the art of peeing once a day in order to squeeze in more creative pursuits.