When it comes to promoting local businesses, Google My Business (GMB) is one of the most important tools a company can utilize. GMB not only drives traffic to a company's website, products, and/or front door but it's also free. So we thought you might be interested in learning the top five best practices for GMB. But first, let's take a quick look at what GMB is and what it does.
What is Google My Business
Google My Business enables you to manage your business placement in Google Maps and Google Search. It's the "business card" that shows up at the top of the search results on a cell phone and as a panel to the right of the search results on a desktop computer. In it, customers will find all the information they need about your company– business name, type, address, hours of operation, phone number, website, images, reviews/rating, related searches, and more. Not only will optimizing your Google My Business drive more traffic to your business as a whole but it will also increase your visibility in Google search. Why? Because the more information GMB houses, the more Google understands your business and how to promote it, and the more credible your business appears to potential customers.  Let's look at an example. I've searched for "men's haircut" near me, and here are the results: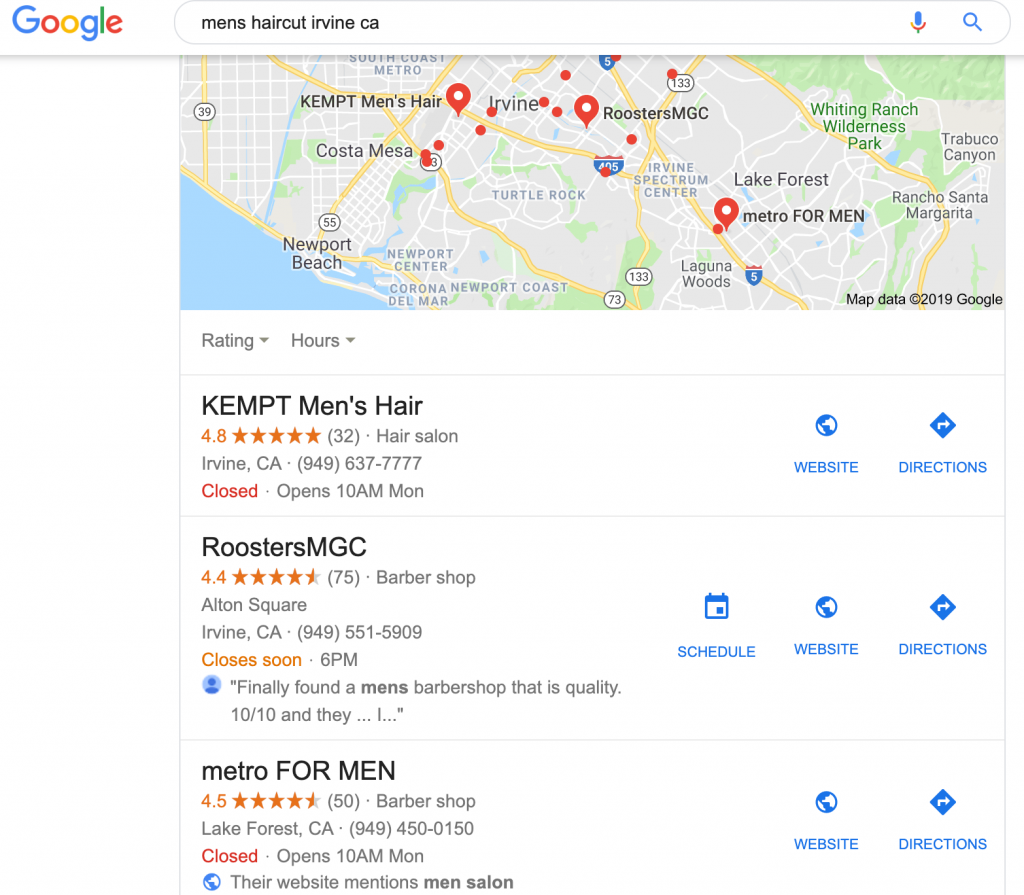 From all these results, I'm most interested in RoostersMGC. They have the most reviews, a high rating, are in closest proximity to my home, and have their contact information, hours of operation, online scheduling system, and website all right there at my fingertips. Once I click on their business card, I'm taken to Google Maps where their "knowledge panel" populates and gives me more information: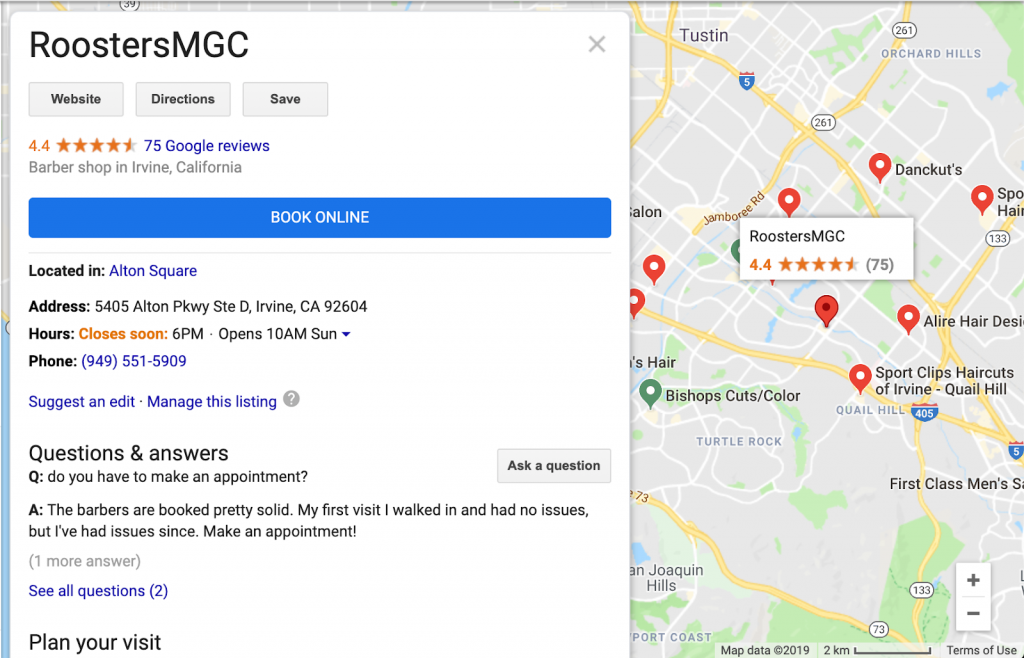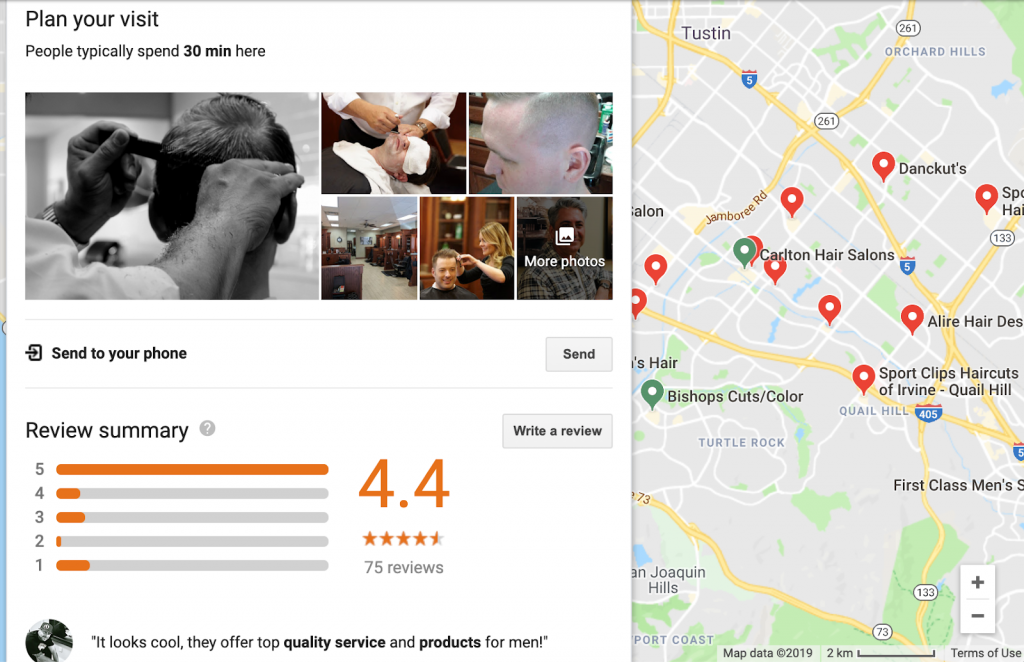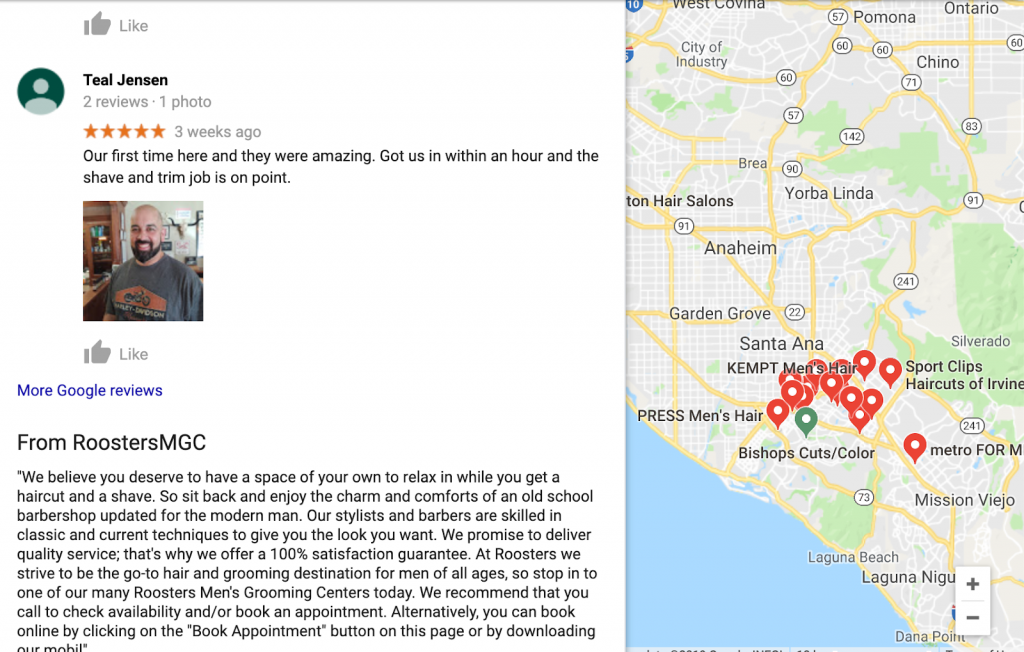 As you can see, this company does a great job with their GMB, and you can too! So let's jump in and find out the top five best practices for optimizing your Google My Business. 
Complete your business information– and don't forget the company description!
It should go without saying that your GMB should have your business name, phone number, address, hours of operation, and the most accurate business category. This information should be consistent with your website and consistently updated. The last thing you want is for a client to drive to your business because GMB said you were open on Mondays only to find out that you're actually closed and then head straight to your competitor. But if you really want to take your GMB to the next level, be sure to fill out the description section for your company. This can be found under "From RoostersMGC" in the example above. Not only does it give potential customers a better idea of who you are and what they can expect but it also gives Google a better idea, which will improve your search listing. If you haven't already filled this section out, Google will prompt you to do so when you log in, so don't pass up this step?
Upload quality images
According to Google, "Businesses with photos receive 42% more requests for driving directions to their location from users on Google, and 35% more clicks through to their website than businesses that don't have photos." Enough said. Include exterior, interior, team, and product photos. You can also encourage your clients to upload photos related to your business! If you do this, though, make sure you monitor the photos closely to ensure that they reflect your business in an appropriate and positive way.
Respond to reviews
It's important to respond to client reviews–the good and the bad. Why? Because in today's world, most potential clients read reviews before deciding to engage with a business. In fact, research shows that . . .
86% of consumers read reviews for local businesses (including 95% of people aged 18-34)

Consumers read an average of 10 online reviews before feeling like they can trust a local business

40% of consumers take into account only those reviews written within the past 2 weeks 

57% of consumers will use a business only if it has 4 or more stars

80% of 18-34-year-olds have written online reviews (compared to just 41% of consumers over 55)

91% of 18-34-year-old consumers trust online reviews as much as personal recommendations

89% of consumers read businesses' responses to reviews
With these statistics in mind, you can see why you need to respond to reviews. Responding to positive reviews shows clients that you appreciate them, and it helps to continue good rapport. Responding to negative reviews demonstrates good customer service and an effort to rebuild your credibility. Remember: Ignoring negative reviews does not make them go away! 
Take advantage of "Posts" to promote content, offers, and events
Google Posts enable you to promote pertinent information right in your knowledge panel. You can post content, like recent blogs, promotional offers, free downloads, upcoming events, and more. Let's say a coffee shop is hosting an open mic night. The owner could put that information in Google Posts to ensure that it's visible in their knowledge panel. If a consumer is interested in attending, they could click the post and find everything they need to know, including a call to action (CTA) to sign up online.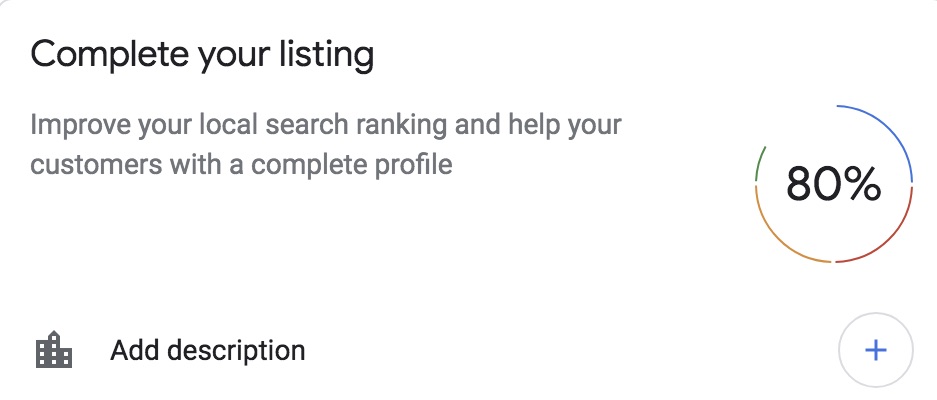 Upload educational videos
There are two ways to upload a video to your GMB. The first is by adding it to your images. The downside here is that the video can get lost in the shuffle, and unless someone is looking through your photos, they won't find it. The most optimal way to upload a video is to add it to Google Posts. This enables the video to show up right on your knowledge panel. Consumers love to engage with videos, especially if they're offering free, valuable information. Videos make you look like an expert and they are far more enticing than an image. Videos can be simple to produce or as complex as you'd like. You can film yourself answering frequently asked questions on your iPhone or use a full production team that films you offering up five tips for interior design– it's entirely up to you. 
Final thoughts
Don't overlook Google My Business. This powerful tool gets you in front of potential new clients, helps you stay ahead of your competition, improves your search listing on Google, and positively and accurately represents your business. The time it takes to update your information on Google My Business and follow these five best practices will be well worth it in the end. Cheers! 
Be a marketing Titan:
Make sure to completely and accurately fill out the GMB description for your company
Upload exterior, interior, team, and product photos, and encourage clients to upload related photos as well
Respond to reviews – good and bad
Post recent blogs, promotional offers, free downloads, upcoming events, and more
Upload educational videos to Google posts
Call Titan Publishing for a free consult on how our services can help grow your business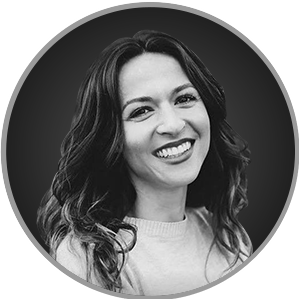 Hope Lagos
Production Writer
Hope Lagos is a theater nerd and actress with starring roles in short films, Hope is a soft-spoken and heartful writer (with a future in feature films!) who weaves masterful and imaginative stories in social media and web posts. The daughter of a missionary and a genius baker (where Hope got her never-ending sweetness), she's developed quirky interests like gospel music and rap. A newlywed, Hope recently took her first skateboard ride with her musician husband. Awkward.