Social media is the wild west of SEO. The number of users (3.3 billion globally) and the ability to target niche markets have left businesses scrambling to conquer this new frontier. But approaching social media with the same mindset as traditional SEO is a sure way to miss the forest for the trees. Instead, use social media to complement SEO campaigns in three distinct ways: promote content visibility, create link opportunities, and increase brand awareness.
Promoting Content
Crafting quality content that is key-word optimized and relevant to a target audience is important for any marketing campaign. The trouble lies in getting eyeballs on that content. Social media allows for the promotion of content across a multitude of channels. Links from social shares to a website is a proven way to improve engagement and bounce rate. 
Tips:
Decide on a strategy for sharing your best content through social media posts. Pick which social media platforms you need to target (Facebook, Twitter, Instagram etc.) and how you will tailor your content to match the platform it's being shared on.

Make a list of the best content and put it on a schedule to be shared regularly. Experiment with sharing content at different times across different channels to properly optimize your content schedule.

Ensure the sharing strategy is followed for every piece of content that is shared. Consistency is key.
Creating Link Opportunities
Two ranking factors that are important to Google are relevance and authority. Relevance is determined by how closely a page relates to the search query. Google judges a website's authority by how many links of high quality are on the page. 
The large audience that's using social media is ripe for getting quality backlinks from influential sources. Influencers use social media more than anyone, and if they see quality content, they are likely to link their blog posts to it. The more authority gained from social media the more effective your SEO strategy.
Social media is a fantastic alternative to the traditional method of emailing influencers for link building–connect directly with people instead of waiting for them to check their inbox. 
Try following these three simple link-building strategies:
Viral Campaigns

–Contests and giveaways

Sharing content

–Publish all quality content across a multitude of social media sites

Social Profile Optimization

–Be sure to include links in the about me section, page buttons, profile and cover photo descriptions, and any groups you have created
Increase Brand Awareness
Social media is also a great way to increase brand awareness. It provides a digital channel for a target audience to engage with a business. If you build an audience using various social media channels, more people will recognize your brand in search results and that will lead to more page visits.
Do whatever it takes to help stoke the fires of positive mentions of your brand on social media. Build a growing audience of brand fans on social media, and encourage them with positive reinforcement. 
Building partnerships is another great way to increase brand awareness. There are three partnerships you should focus on:
Brand fans

–Using the two strategies mentioned above, curate an audience of brand fans who are active on social media and will link to your content.

Organic Influencers

–These are industry experts or trusted social media accounts. They have earned their influence due to experience, authority, and trustworthiness. These accounts make for invaluable partnerships due to the weight they bring with their audience.

Strategic Partners

–These are accounts that can be considered non-competitive and are willing to co-author valuable content that can be leveraged across both social audiences.
Final Thoughts
Although different, SEO and social media marketing are related. It is becoming more and more apparent that businesses need to jump on the bandwagon and incorporate social media in their SEO efforts. By promoting content on social media, you create excellent opportunities for creating backlinks and increasing brand awareness.
Be a marketing Titan: 
✓ Craft quality content and share it on social media channels
✓ Include quality backlinks in your content
✓ Increase brand awareness and build partnerships
✓ Call Titan for a free consult on how they can help you with your digital marketing needs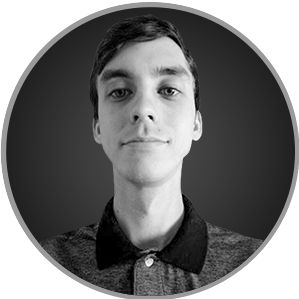 Matt Dickerson
Production Writer
Matt Dickerson graduated with an A.S. in Broadcasting and Cinema and naturally became a pizza delivery driver while honing his ironic sense of humor and taste for Beach Goth music. When he's not managing short film production, commercial shoots, or editing video, Matt inks his creativity through the written word, generating "movies of the imagination," and working on his autobiography, Oh, You're With Him Now. An enormous fan of Caribbean food, Matt spends his weekends watching the Dallas Cowboys wallow in mediocrity.